A Mile in Her Clothes: My Mother's Burberry Trench Coat
Writing this blog, I realize how often I reach for clothes that used to belong to people I loved, particularly my mother and grandmother. And it makes me wonder. What did they think about, when they wore them? Why did they choose to buy this particular item (my grandmother: bright pink needlepoint Stubbs & Wootton slippers with green frogs; my mother: a classic Burberry trench coat that was, at the time, a huge investment for her)? I mention these two items in particular because they were both well-worn and well-loved items (though tended with meticulous care) that were passed down to me.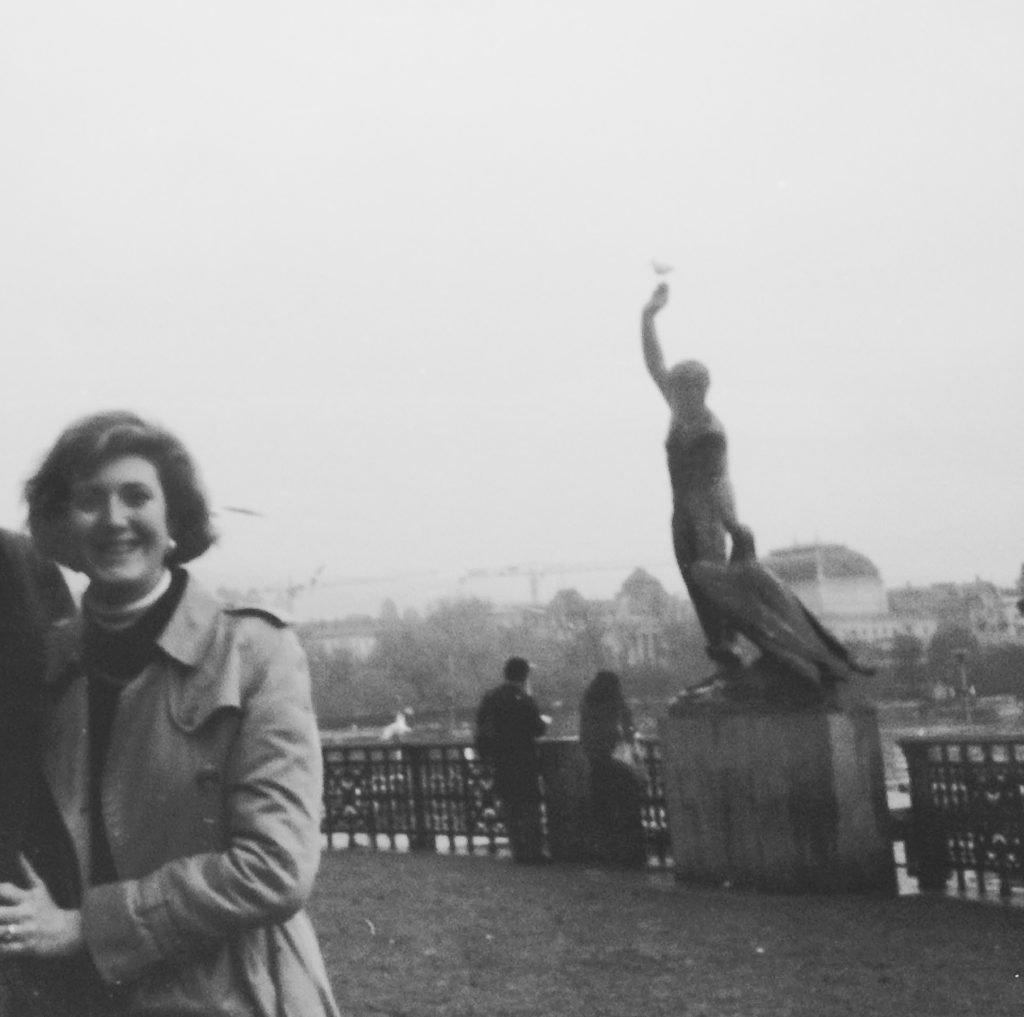 Let's talk about my mother's trench coat. She worked to put herself through Drexel for college. She was set on pursuing a career in interior design, which she did with a great deal of success, including founding her own business. She loved art. She was a woman who knew what she liked, even at a young age, and I imagine her, in her mid-twenties, working in NYC and living in Brooklyn, carefully saving up so she could afford this trip, this trench coat. What did she think, when she finally walked into the store and bought it? Did she have happy memories of her hard work every time she wore it?
She gave me this coat when I'd moved to D.C. and was working a full-time job, plus babysitting, and sharing an "English garden" apartment with my best friend. It was such a nice feeling to open the package from her and see this beautiful coat I'd always admired. It felt like she approved of what I was doing, even if I wasn't off starting my own business or even in the field I ended up working in. It was wonderful to have that approval, and to have it now.
So when I wear that coat, I think of my mother. I wonder who will have this next, and who they will think of. We'll see.
Do you have a special item from a family member or friend, and if so, what is it? I'd love to hear your stories!