How to Rewax Your Barbour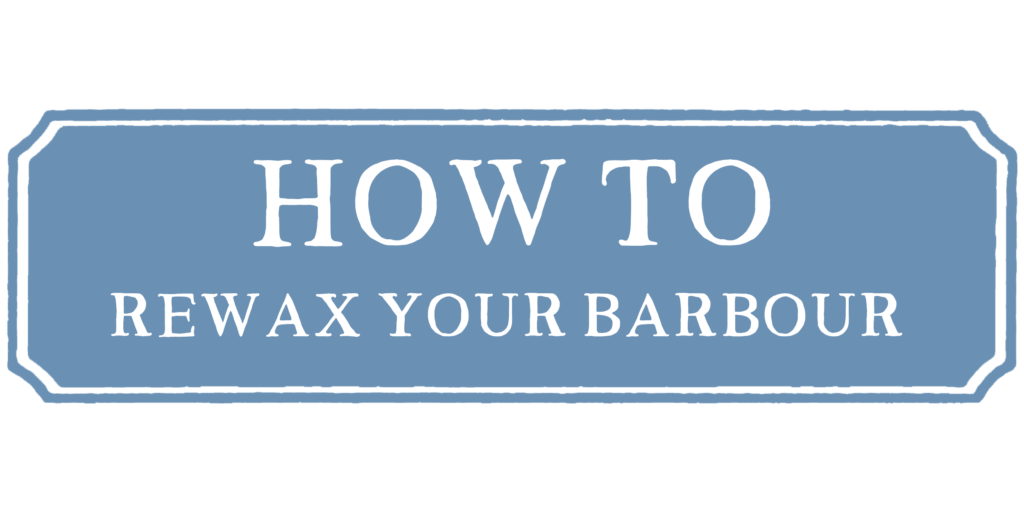 I've worn Barbour jackets for years–I even had a small one when I was a child, which was a gift from my grandparents and had a zipper I couldn't quite manage on my own!–and they are far and away one of the most practical items in my closet. Their practicality, however, rests in making sure they are properly waxed. For a long time I would send mine to the factory to be rewaxed each summer, but about eight years ago I attempted to rewax my Barbour on my own. It went well, and now I only rewax mine by myself!
The first time I attempted to rewax my jackets, I used Muffy Aldrich's post on rewaxing her Barbours, which proved extremely helpful. I've made a few edits to her process, which I've detailed below!

First, I cleaned my jacket using cold water and a clean sponge. Cold water is very important as hot water damages the jacket and doesn't allow the jacket to remain waterproof and thornproof.

Next, I prepared the wax. I placed the open can of wax in a pot of hot water. After about twenty minutes the wax turns liquid and is ready to be applied in a smooth, even coat on the jacket.

I wear my Barbour every day for about eight months of the year –it goes through a lot of wear-and-tear. I applied an extra coat of wax on those areas that are more worn–my right shoulder, the collar, and the hem of the jacket, as well as my right side where my purse rubs against me. The picture above is about halfway through the waxing process–already a huge difference!
Finally, I let my jacket hang on a jacket outside to dry for a smooth finish (a hairdryer can also be used to achieve this affect), but I prefer to hang mine outside.

After waxing and the initial dry, I hang my jacket in a dark, warm-ish place for the next twenty-four hours in order for the wax to fully bond to the jacket, and then it's ready for wear!

Some things I learned:
It's a good idea to stuff the bellows pockets with dishcloths allow you to fully wax the exterior of the pockets. This also prevents wax from accidentally getting in to the pocket.
Wax your jacket outdoors on a hot day. This allows the wax to remain fairly liquid while applying it and it is easier to spread.
A sponge is not enough! I used a sponge to apply the wax and then a soft cloth to create a smooth and even coating.
Make sure to use a smooth, flat surface.
Doing a good job (at least for me, the first time I rewaxed my jacket) took a very long time. Make sure you have some music playing and sunscreen on the back of your neck if you're working outdoors!
The thornproof dressing you can purchase from Barbour (or Orvis) lasts for between two and three jackets, depending on how heavily you wax. It's easy to save for the next year if you only rewax one per year!
And as a good friend reminded me, "If we take good care of our things, they'll take care of us."