Fewer & Better Guides: The Village
Thank you all for the great response to my first Fewer & Better guide! I've so enjoyed sharing some of my favorite places with you. If you missed it, the first guide, which is to the Upper East Side, is here.
---
My second most requested guide was for the Village! While the Village has changed so much in the past few decades, from a bohemian enclave to an Insta-popular neighborhood, the Village has certainly retained its charm and feels much less commercial than much of Manhattan. Here are a few of my favorite places in the Village–and I'm sorry for the limited photos, apparently most were on my old computer, which won't turn on any longer!
Special thanks to my friend Lisa, who was my companion in many of my Village explorations!
---
Dining
Best Italian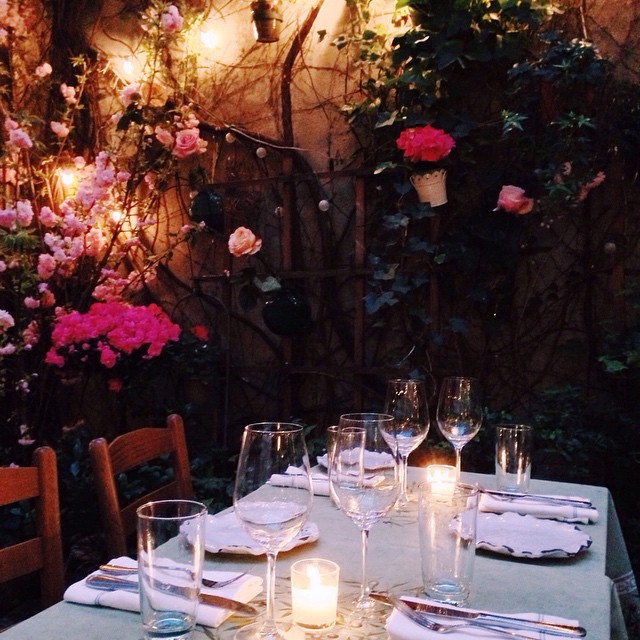 Palma, 28 Cornelia Street
Palma is the one restaurant I recommend again, and again, and again–I had a special dinner the night before my wedding here with my closest female friends, and I've loved celebrating friendship at this restaurant! I've ordered just about everything on the menu, but the carciofi are my absolute favorite.
Fewer & Better tip: Ask to eat in the beautiful garden!
Take note: The food is SO good you will roll away from the table.
---
Best French food (and best sweets!)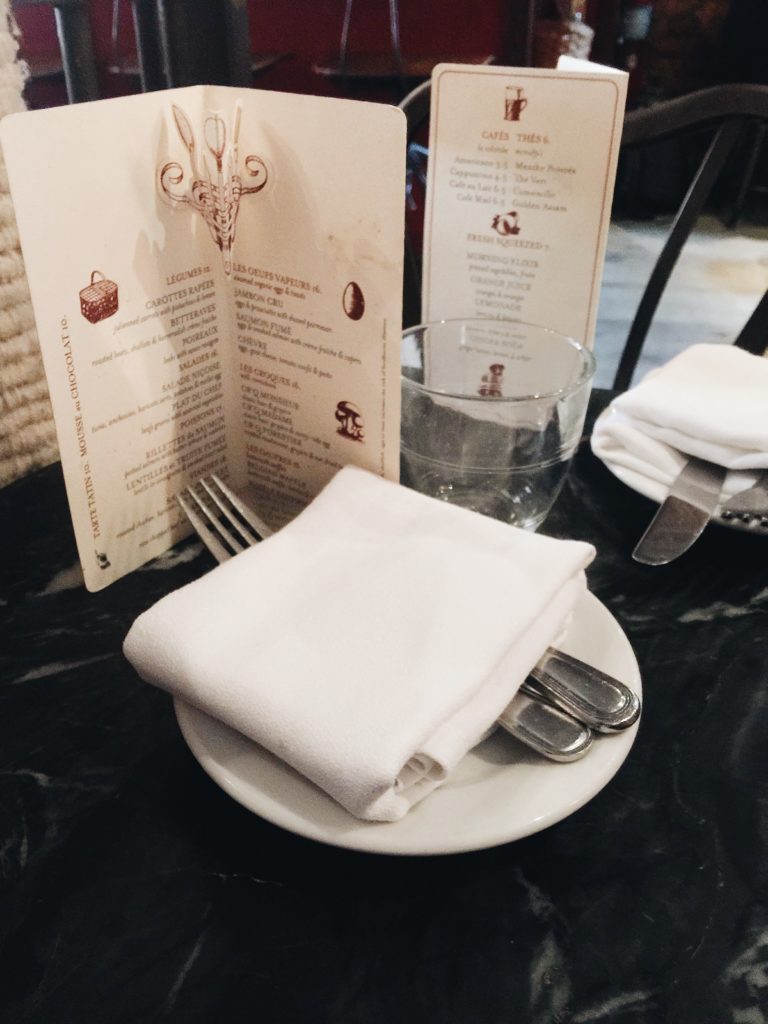 Buvette, 42 Grove Street
Buvette is one of the most Instagrammed places I've ever seen, and for good reason–the food is delicious, the ambiance charming, and everything is curated to perfection. The menu rotates seasonally, depending on what is locally available. I love Jody Williams' insistence on food prepared fresh, to order, and only with what's in season.
Fewer & Better tip: If you aren't local, Jody Williams' cookbook is to die for. I use at least once a week!
Take note: The restaurant is small and doesn't take reservations. Be prepared for a long wait for Sunday brunch–but worth it!
---
Best place to grab a drink
Rosemary's, 18 Greenwich Ave
One of my favorite afternoons with one of my best friends involved an entire day eating and drinking through the Village. We stopped at Rosemary's for an apéro and loved their charming selection of wines and cocktails, all garnished with herbs from the rooftop garden! The house-made potato chips were to die for. Definitely a great spot to stop for a refreshment!
Fewer & Better tip: Take a seat at the bar for great people-watching.
---
Best oysters
Pearl Oyster Bar, 18 Cornelia Street
I love a good oyster, and Pearl Oyster Bar has some of the best in the city. With a wide variety of oysters, you can't go wrong. Grab a beer or a martini and spend the afternoon!
Fewer & Better tip: The lobster roll is also top-notch.
Take note: Pearl Oyster Bar is walk-in only, and gets crowded!
---
Coziest spot for dinner
Waverly Inn, 16 Bank Street
Admittedly I have not been to the "new" Waverly, but I'm taking it on good authority from one of my best friends that it is just as good, if not better, than before. The people-watching is outmatched, and how can you go wrong with a restaurant that was called "the worst food in New York" by our 45th president?
Fewer & Better tip: Call early for reservations!
Take note: No photos allowed.
---
Best burger
Minetta Tavern, 113 MacDougal Street
Minetta Tavern is famous for both their burgers and their Green Bloody Marys–try both at their brunch! This is one of the most famous taverns in New York: everyone from Dylan Thomas to Ernest Hemingway frequented Minetta.
Fewer & Better tip: Order the Green Bloody Mary!
Take note: This is a popular and crowded spot! Arrive early.
---
"Only in New York": Best Hidden Gems of the West Village
Best hidden street
Patchin Place
Did you know that the Village is home to more private streets than just Grove Court? Patchin Place, near Rosemary's, is home to the last gaslamp in Manhattan. You can just see it through the gate! (This is of interest to me as a historian; I hope you also find this interesting!)
---
The house that will make you feel like you live in a palace
75 1/2 Bedford Street
Poet Edna St. Vincent Millay once lived in the narrowest house in Manhattan–at only nine and a half feet wide, it is guaranteed to make even the smallest apartment seem luxurious! Other famous residents of the house include illustrator William Steig, anthropologist Margaret Mead, and actors John Barrymore and Cary Grant.
---
Go inside a city landmark
Washington Square Park Arch
Did you know that you can actually climb to the top of the Arch in Washington Square Park? Well, it's not officially open to the public, but Untapped Cities occasionally offers tours including the top of the Arch. Keep an eye on their website for the next opportunity!
---
Best places to stay
The Marlton, 5 W 8th Street
The Marlton may have some of the smallest hotel rooms, but what they lack in space they make up for–amply–with charm. The hotel is a true delight and the food is excellent. A friend of mine highly recommends the hotel–and I can't wait to plan a staycation there myself!
Fewer & Better tip: Try to snag a room with a terrace!
Take note: The rooms are very, very small.
---
I hope you enjoyed my Fewer & Better guide to the Village! I'd love to hear your favorite places below!