Birdie Nall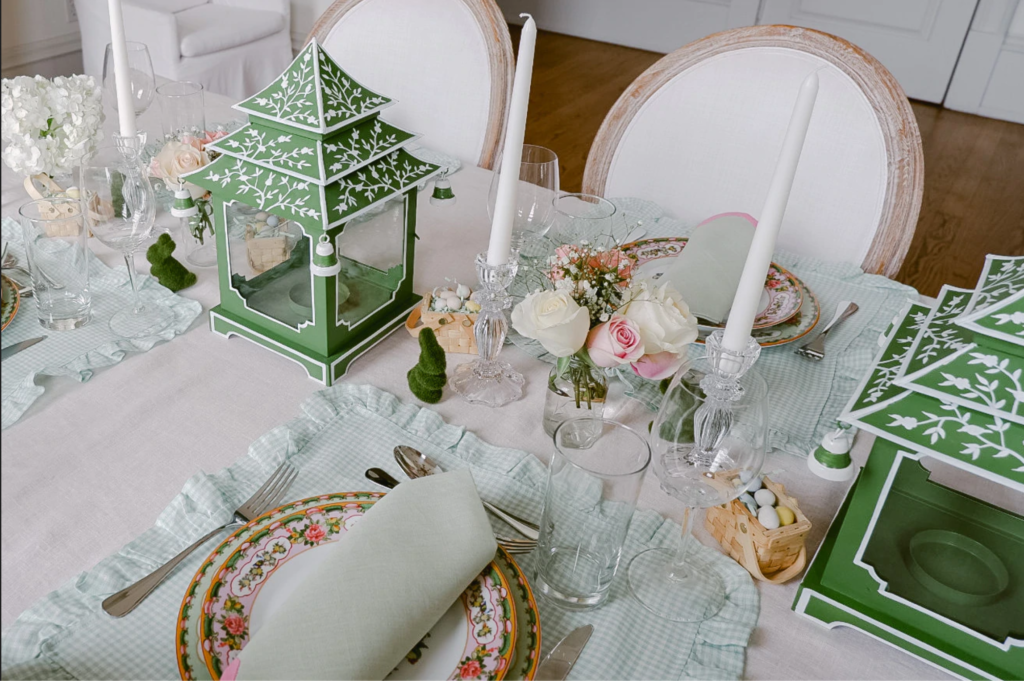 I was so excited when my Insta-friend Katherine launched her new company, Birdie Nall, on Monday! Birdie Nall is a subscription tablescape service–a truly genius idea! Birdie Nall "hopes to make entertaining as enjoyable as possible by taking the guesswork out of hosting. No more last minute panics for seasonal table decor or trying to find enough matching napkins! Our seasonal tablescape box is a "one-stop shop" for all your needs whether it's a special occasion or celebrating the holidays." Truly a Fewer & Better-approved mission! Tablescapes are not my strong suit, and at the end of the day I often feel low on time and inspiration. One of my goals for this year is to elevate the everyday, and taking the indecision out of the process is what I need.
Katherine's first collection is timeless and elegant, something I would use year after year, and there are several options to choose from. If you are blessed with a large table linen selection, but lack decor, you can either subscribe or purchase the Easter Box ($40 to purchase, $36 to subscribe), with the loveliest Easter decor. If you would prefer table linens only, the Linen Box ($150 to purchase, $135 to subscribe) is for you! And if you'd like both, plus a stunning tablecloth, the Spring Box ($400 to purchase, $360 to subscribe) is available as well. I am absolutely in love with the beautiful and springy tablescape that Katherine has put together! The linens are made for Birdie Nall by Pink House Design, a company that I love (and is #fewerandbetterapproved)! I have these beautiful cocktail napkins, which you can see in my home here.
I reached out to Katherine on launch day and she has very generously extended an offer of 15% off all products, including subscriptions, to Fewer & Better readers! Please use code fewerandbetter at checkout. Orders will ship beginning on March 14th. I can't wait for my Easter Box to arrive!
All images courtesy of Birdie Nall. Thank you, Katherine!